Douglas J. Swirsky
President and Chief Executive Officer
Mr. Swirsky was appointed President and Chief Executive officer in November 2018. He joined Rexahn in January 2018 as president and Chief financial Officer. Prior to joining Rexahn he was President, CEO and a director of GenVec, Inc., a publicly-traded biotechnology company, a position he held from 2013 through the sale of the company in 2017. He joined GenVec in 2006 as Chief Financial Officer. Prior to joining GenVec, Mr. Swirsky was a Managing Director and the Head of Life Sciences Investment Banking at Stifel Nicolaus from 2005 to 2006 and held investment banking positions at Legg Mason from 2002 until Stifel Financial's acquisition of the Legg Mason Capital Markets business in 2005. He has also previously held investment banking positions at UBS, PaineWebber and Morgan Stanley. Mr. Swirsky is on the board of directors of Fibrocell Science, Inc., Cellectar Biosciences, Inc., and Pernix Therapeutics Holdings, Inc. Mr. Swirsky is a certified public accountant and a CFA® charter holder. He received his B.S. in Business Administration from Boston University and his M.B.A. from the Kellogg School of Management at Northwestern University.
Ely Benaim, M.D.
Chief Medical Officer
Ely Benaim, M.D. has more than 25 years of experience in healthcare including 15 years of clinical research experience in academia, government and pharmaceutical industry as well as extensive experience in global regulatory affairs. Dr. Benaim was most recently Senior Vice President of Regulatory Affairs & Chief Medical Officer of Berg Pharma. Prior to joining Berg Pharma, Dr. Benaim was Global Clinical Development Leader at Millennium/Takeda Pharmaceuticals where he oversaw global clinical development of the Aurora A kinase inhibitor program. Prior to joining Takeda in 2011, Dr. Benaim served as Vice President of Clinical Affairs for Sangamo BioSciences where he lead the development of zinc-fingers transcription factors cellular therapies in the areas of Cancer, Diabetes, Neurology, Cardiovascular and HIV. Before Sangamo, Dr. Benaim served at Amgen as Global Clinical Lead for the development of rilotumumab, a hepatocyte growth factor antibody for solid tumors, currently in late stage development. Prior to Amgen he was a Senior Director, Oncology Clinical Development at Salmedix/Cephalon Inc. (now Teva, Inc.) where he led the development of TREANDA® to a Phase 3 pivotal trial for lymphoma. Dr. Benaim received his M.D. from the Universidad Central de Venezuela, Caracas and completed his pediatric residency training at the University of South Florida. He completed fellowships in pediatric oncology and bone marrow transplantation at St. Jude's Children's Research Hospital, in Memphis, Tennessee. From 1997 to 2004, he was Assistant Professor in the Department of Pediatrics at the University of Tennessee and an Assistant Member to the Department of Hematology/Oncology. As a member of the Transplantation and Gene Therapy program he published several manuscripts on the areas of stem cell transplantation, immunology and gene therapy. Dr. Benaim also has a passion for global pediatric cancer awareness and care and has been awarded for his contributions in Latin America and the United States.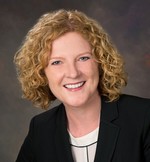 Lisa Nolan, Ph.D.
Chief Business Officer
Lisa Nolan, Ph.D. is currently Chief Business Officer at Rexahn Pharmaceticals. Dr. Nolan previously served as Chief Business Officer at Relmada Therapeutics and prior to that was CBO at Topigen Pharmaceuticals. Over the course of her career she has held various leadership roles at biopharmaceutical companies including Vice President, Global Business Development and Strategic Marketing for SkyePharma Inc., and Head of Strategic Marketing at Elan Pharmaceuticals. Dr Nolan's experience includes working with specialty and biotech companies, as well as big pharma, in the US , Europe and Canada. During her early career she held clinical and commercial roles at Zeneca Pharmaceuticals. Dr. Nolan has deep experience in business development and has led and completed over 25 transactions including licensing deals, M&A and fundraising. Dr. Nolan holds a Ph.D. in clinical pharmacology and a M.Sc., and B.Sc., in pharmacy from Trinity College in Dublin, Ireland.